Jamaal Turner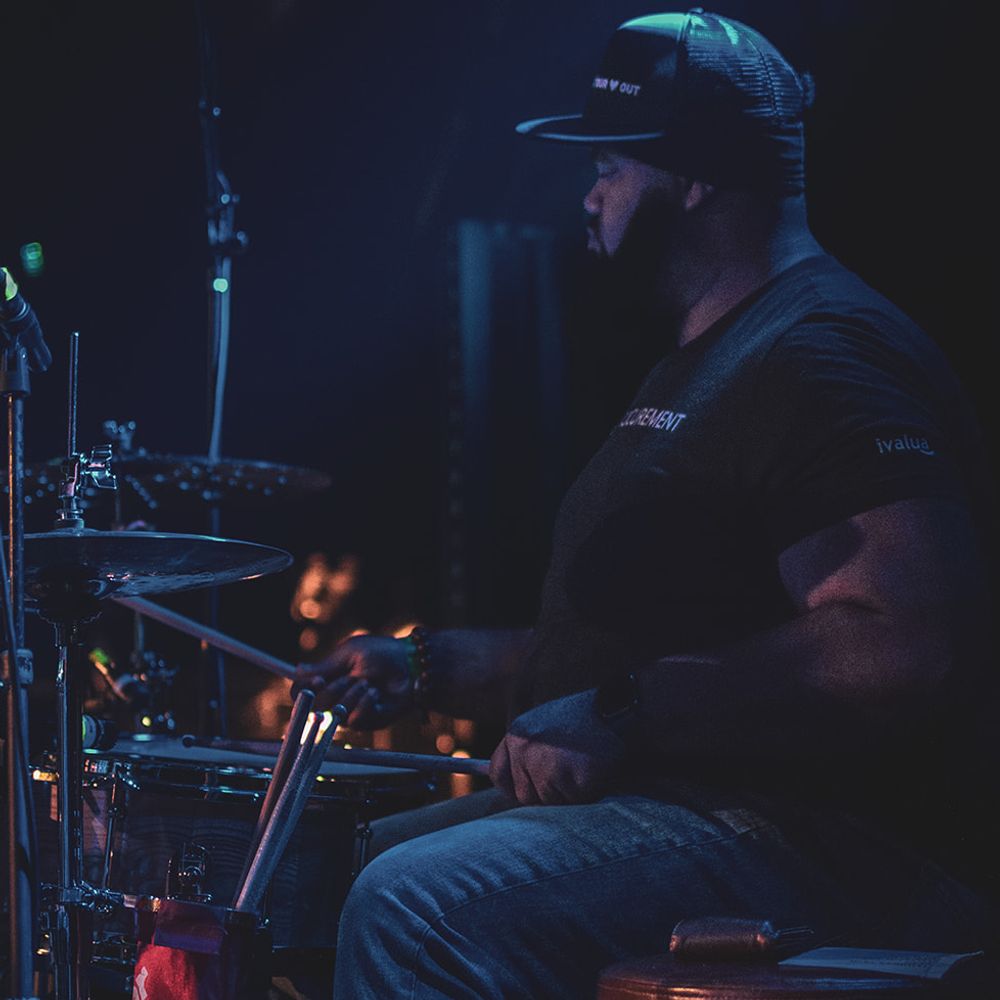 Jamaal "Maal" Turner
DRUMS
A proud Baltimore, Maryland native, Jamaal Turner, known in the industry as "Maal" started his
musical journey at age 3 studying his stepfather - a talented drummer in his own right at church
on Sundays. Taking what he learned, he started beating on pots, pans, washing
machines…pretty much anything he can get his hands on in pursuit of the beat. His
grandmothers encouraged this and at age 5 he would receive a drum set of his very own. From
there, he would be "encouraged" by his grandmother grow his musical knowledge by having him
travel over the Eastern Seaboard as the drummer for Robinson's AME Church and their touring
youth choir.
Jamaal known by his peers for his musical vocabulary and discipline consisting of timing, power,
and pocket is always working to be the best person for the gig as well as teaching others to be
the best person for their gig. Embracing his love for music away from the drum kit, Jamaal has
flourished into a role in Music Production in a studio environment and in live arrangement as a
Musical Director.

Inspired by working beside and with Mike Nestor in Underlined Passages, Jamaal has cultivated
a knowledge of the handling nuances of music management and a deep appreciation of the
indie music scene. Musically, with Underlined Passages, the discipline of "less is more" and
"How does it (the music) feel", made Jamaal a known presence in the Baltimore, Philadelphia,
New Jersey, and New York markets with his ability to either silence or make a room erupt.

Outside of his church residences in Maryland and Delaware, he continues to perform with many
local and regional artists – performing both live and in-studio sessions.

Jamaal's drumming influences include, but are not limited to: Carter Beauford, Dennis Chambers, Aaron Spears, Calvin Rodgers, and Questlove.