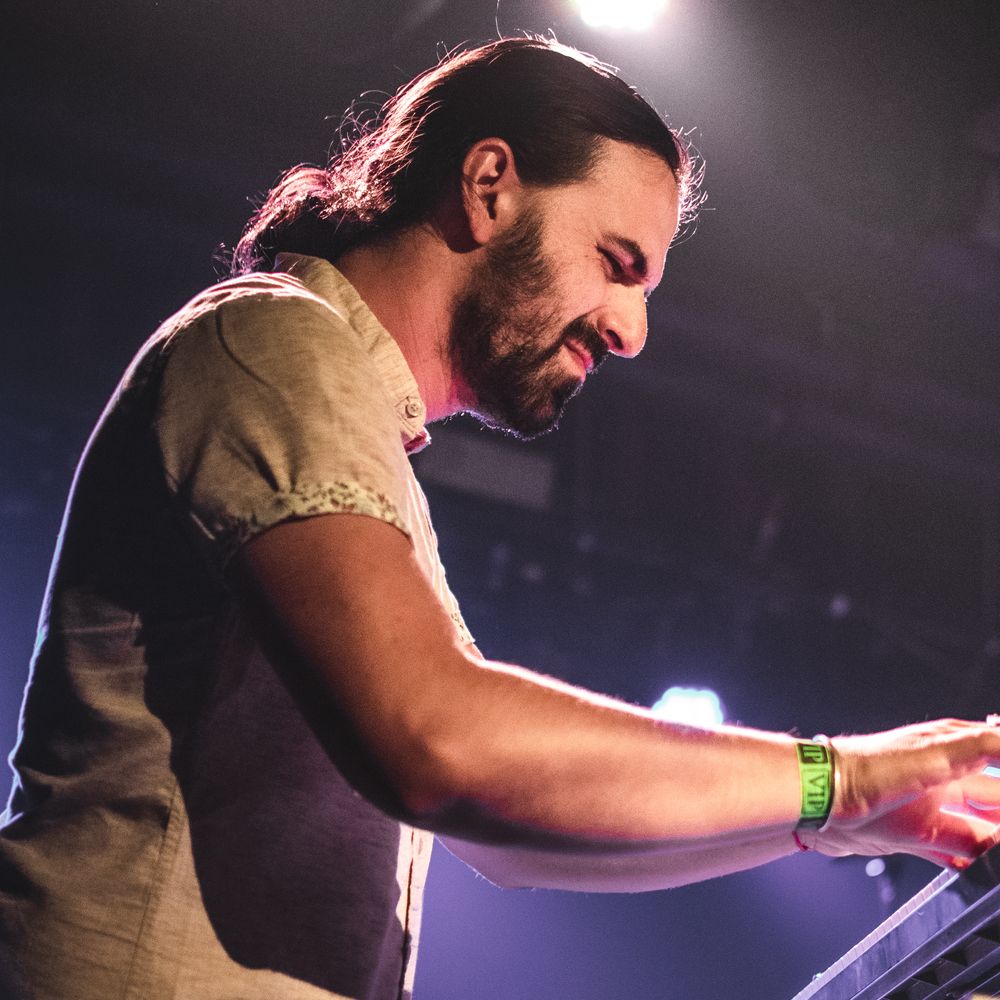 Josh Miller
Keys/Organ
Born and raised in Baltimore County, Josh grew up in a family filled with music. Surrounded by music ranging from 60's and 70's rock such as Van Morrison, The Beatles, and Led Zeppelin, to 90's alternative bands such as Radiohead, Nirvana, Red Hot Chili Peppers, Josh learned to play music as a child. After switching between guitar, drums, piano bass, saxophone, and percussion, Josh was bitten by the jazz bug at the ripe age of 15 and landed on the piano as a main instrument. During those times, if he wasn't performing in the all county jazz band or performing in the Stevenson University Marching Band as a melodic percussionist in the pit orchestra, he was at home writing music ranging from electro funk/swing and fusion, to hip-hop and EDM music.

Upon attending UMBC, Josh studied jazz piano performance under Grammy-award-winning pianist / arranger Harry Appelman, jazz studies under nationally renowned multi-instrumentalist / composer Matt Belzer, and audio engineering under Grammy-nominated producer / engineer Alan Wonneberger. There he shared the bandstand with several notable jazz players and composers such as The Larry Willis Trio and Ben Allison. Josh also assisted in the creation of an accredited ensemble course at UMBC - "Improvisation Ensemble." 
Josh is on track to graduate from UMBC, in December 2022, in pursuit of dual degrees in Jazz Studies & Piano Performance and Music Technology.