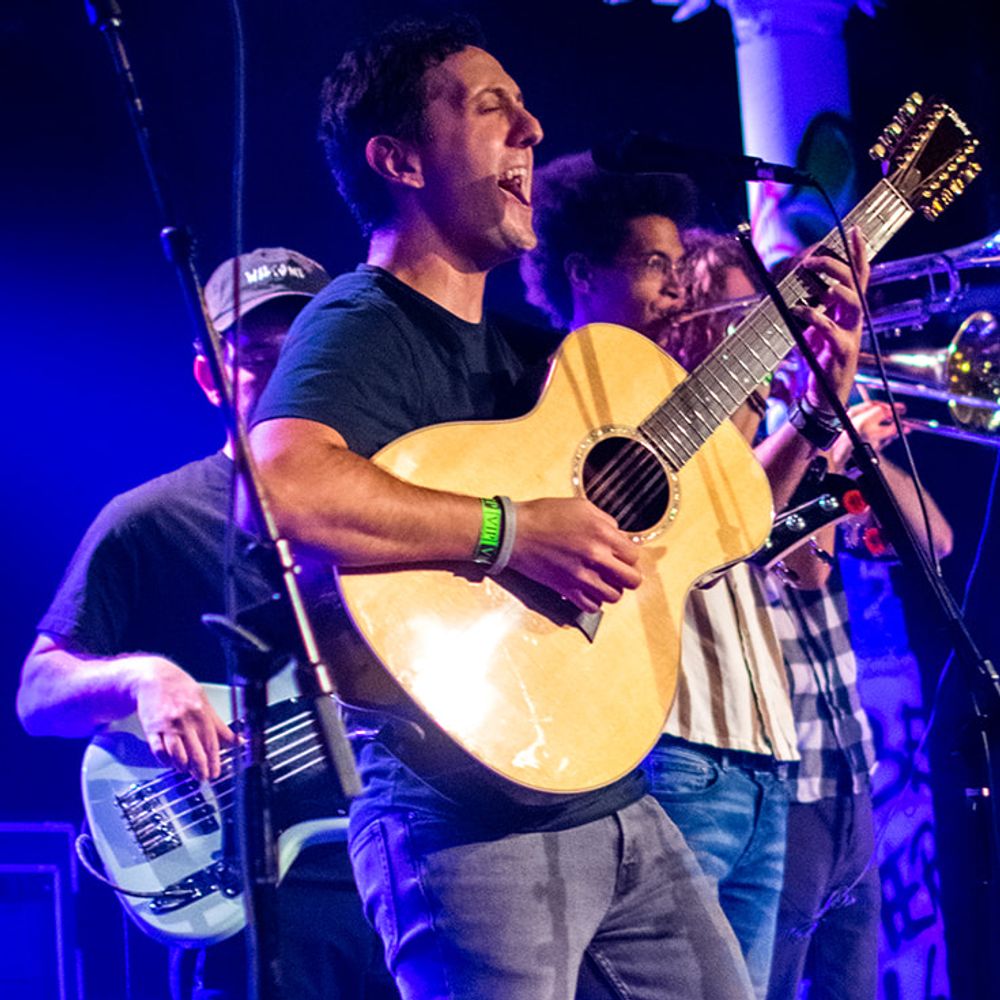 Marc Cashin
Lead Vocals/Guitar
Marc Cashin has been playing music his whole life. Albeit, his first guitar was a a tennis racket, but nonetheless, it counts. Born in Denville, NJ, Marc grew up always having music in his home.
Marc credits his Great Grandfather, an Italian born musician, as the one who most likely sparked his love of music from an early age. Growing up in a large Italian family, and at one point having four generations living in the same home, it was a very common experience to hear old Italian tunes being played on the clarinet, accordion, or just being sung in the kitchen. 
Marc really didn't start writing consistently until college. It was at that point where he got the idea to put together a band. After a couple of years, a few lineup alterations, and more than one name change, that band became officially known as FIVES and were quickly regarded as one of the best Indie Pop bands in the Mid-Atlantic. Playing sold out shows, being invited to the world famous South by Southwest Festival (SXSW) in Austin, TX, the YouTube Headquarters in NYC, and more, helped cultivate his drive and passion for writing and playing live. Eventually, as most bands do, FIVES played their last show and parted ways amicably.
Ok, fast forward a year so it's now 2021. Having not picked up a guitar in what felt like an eternity, Marc decided to record a few songs he'd written over the years, just as a small. demo, to save as a memento and basically put a button on his music career. Returning to the studio, and after getting some *cough* gentle persuasion from a few trusted friends, it became apparent that there was more music to be made. "My goal was to surround myself with musicians I admire. I wanted to objectively be the worst musician in the band. [He laughs] Looks like I hit that goal."