John McCahey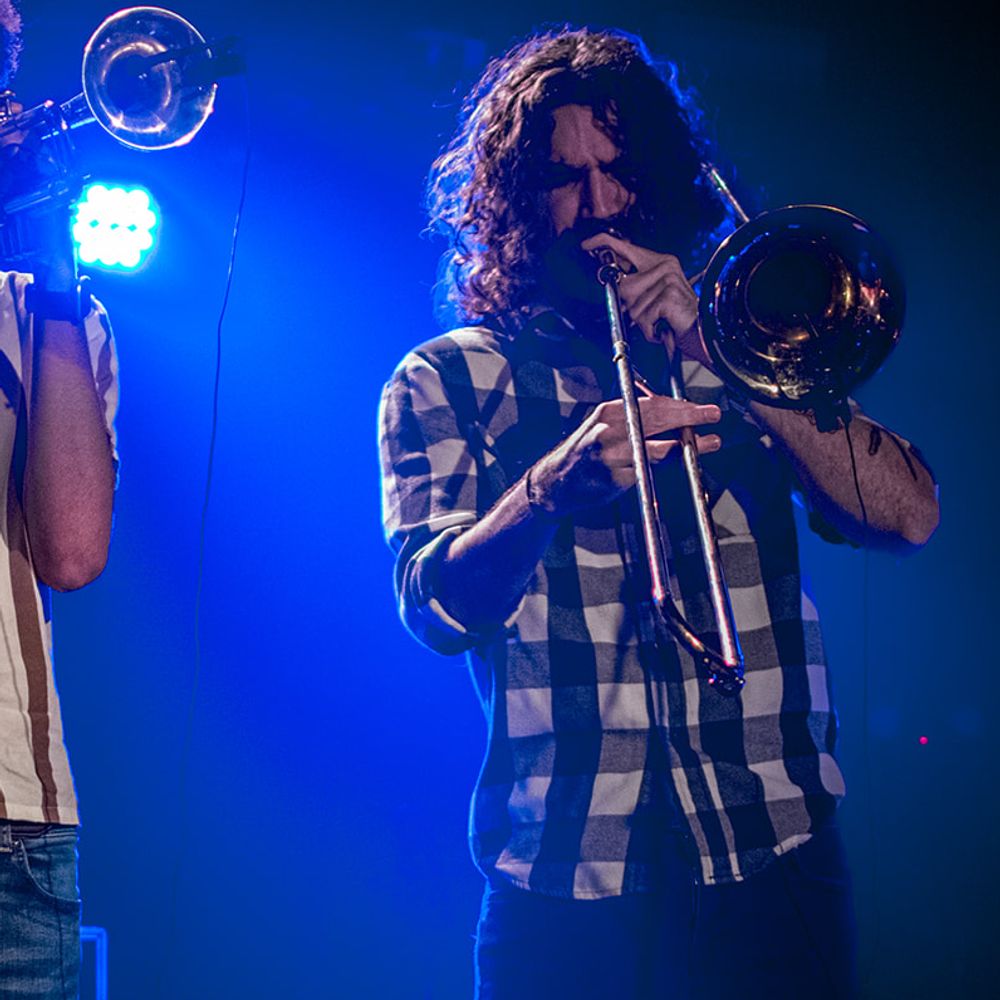 John McCahey
Trombone
Starting from an early discovery of John Coltrane, John was hooked on music quick.
It was Coltrane and other jazz artists that helped John choose trombone as an instrument. John
expanded his music participation to private lessons, school bands, marching bands, all county and state
bands, summer camps and even local wind orchestras. While early studies and performances focused on
classical music, including a year studying with Natalie Mannix at Towson University, John quickly
transitioned as a sophomore to study of jazz with Jim McFalls and Dave Ballou at Towson.
Towson's unique curriculum expanded John's view of music combined with his experience in bands like 9 Mile Roots, Screaming Art Large Ensemble and Joe Keyes and Late Bloomer Band as well as working briefly as
a cruise ship musician.
John was then invited to join the first class of the graduate school of music at the Hartt School of Music
at the University of Hartford. There John studied for two years with renowned jazz trombone artist
Steve Davis and accomplished musician Javon Jackson. This narrowed his focus to learn the Jazz
tradition, while he also taught himself how to compose, and play trumpet and piano.
Currently John continues his musical journey through being a trombone and trumpet teacher,
composing, studying, and of course performing as much as possible.